Tappeti's design service starts with a blank canvas and a conversation about your creative ideas and the identity of your space and those within in.

We invite you to work with us to capture your vision in colour, line, texture and geometry. Together we will explore size, shape, materials and depth, with no limits on the possibilities for custom design.

We can custom design and develop original artwork for a bespoke piece, or you can explore our existing artistic collaborations and design themes as a starting place for the making journey.

Our in-house design team then takes your creative brief, develops design concepts and scaled artworks, and together we determine the direction for the detailed specification drawings. Then we discover the joy of detail – weaving techniques, fibre options, rich arrays of colour and final finishes including knotting, hand-tufting and hand-carving for the optimal sensory, tactile outcome.
Enquire With Our Team Now
Custom Design Service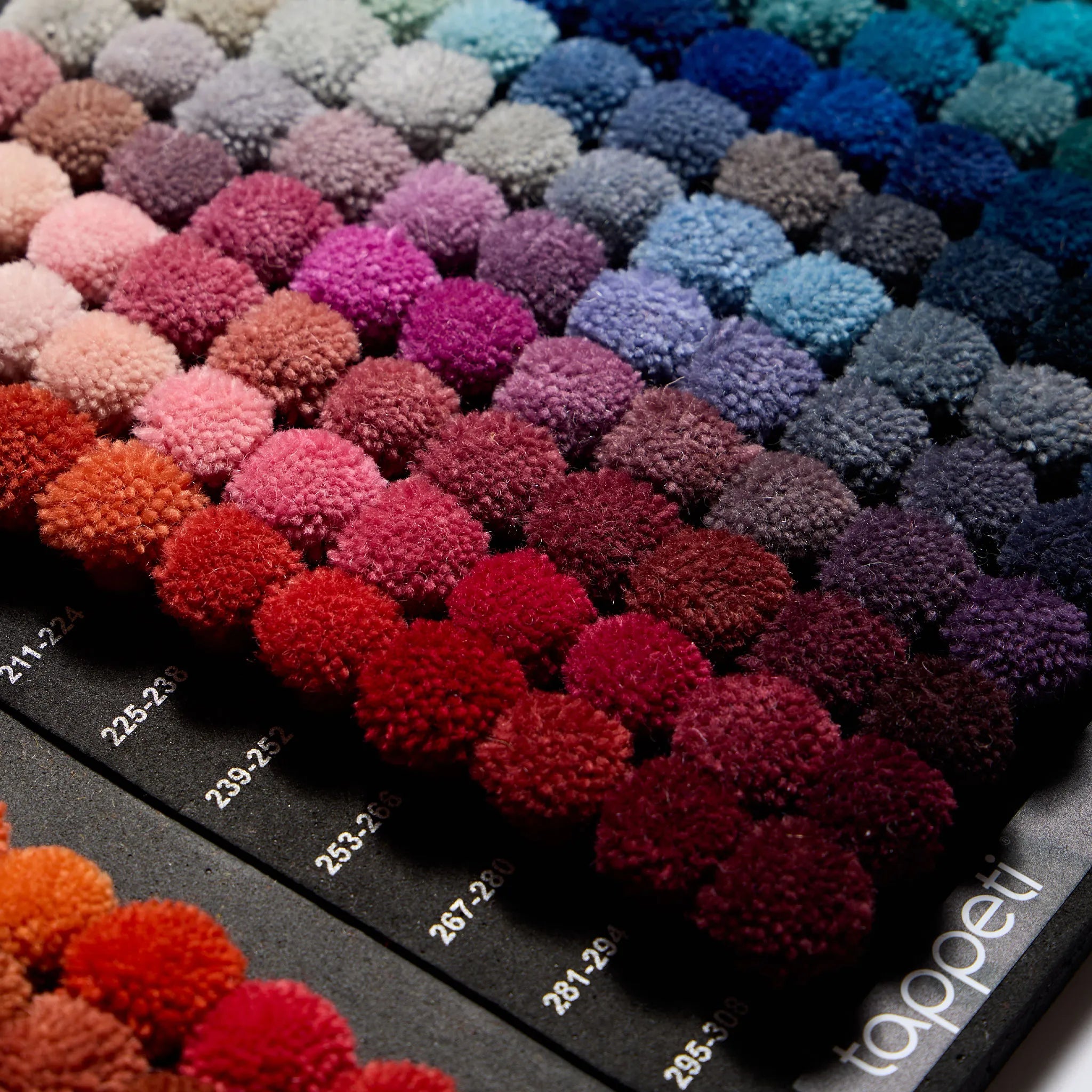 Colour Selection
With over 250 colours to choose from, there are endless colour combinations.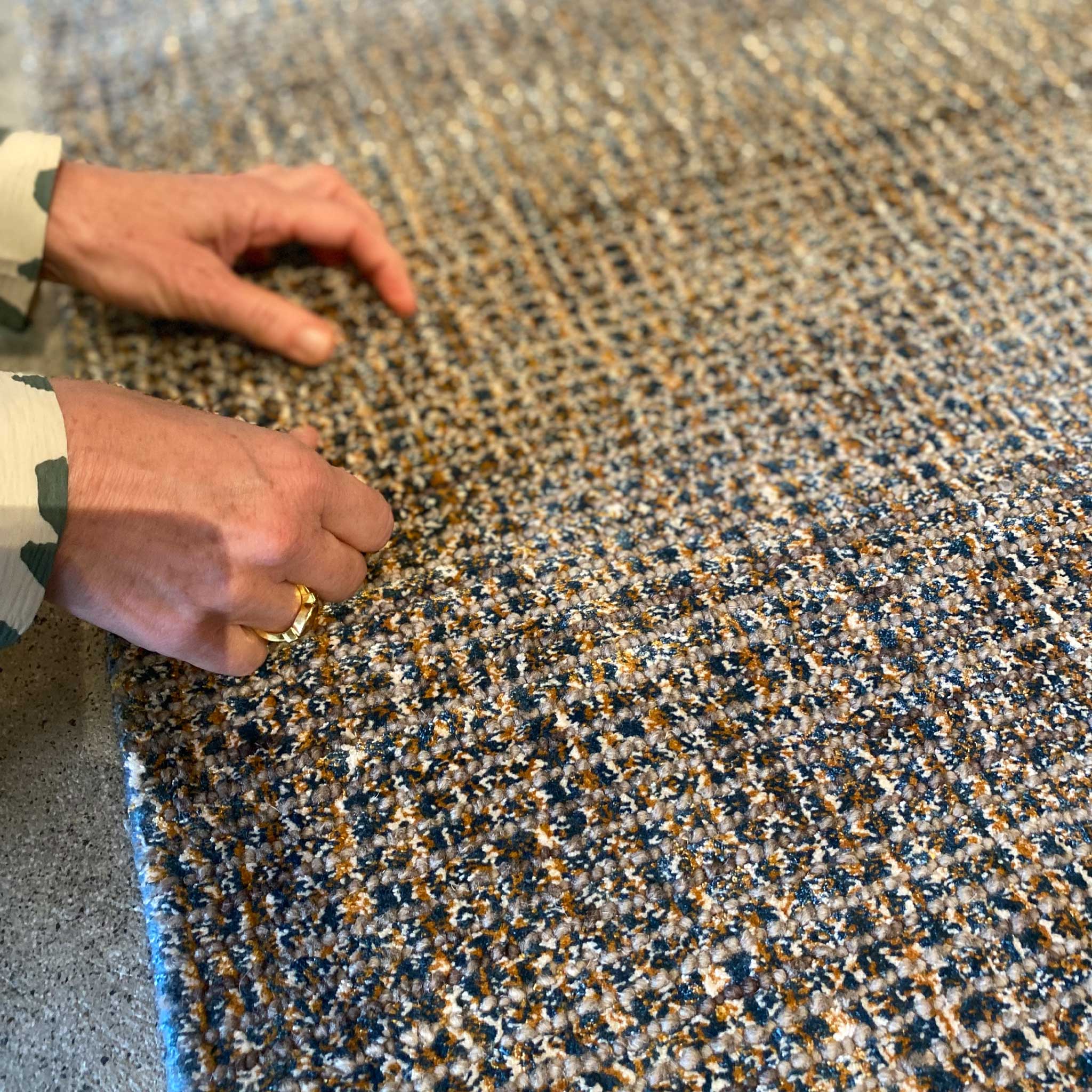 Fibre and Finishes Selection
Out team love pushing the boundaries to create something truly unique. Explore our textures, fibres and pile height options.